The female eagle that fledged in June of 2011 has unfortunately died. The eagle was observed perched on a downed tree alongside of one of the hiking trails within the Merrill Creek Environmental Preserve in October of 2011.
Merrill Creek Reservoir staff, assisted by a volunteer, were able to carefully capture the weakened eagle and transport her to the Raptor Trust in Millington NJ. Veterinarians at the Raptor Trust administered care overnight but unfortunately the eagle died the next morning.
Dr. Erica Miller, with Tri-State Bird Rescue, performed a necropsy on the young eagle and determined that she died of starvation. The bird also tested positive for the West Nile Virus which may have compromised the bird's immune system and possibly contributed to the birds ultimate demise.
On May 29, 2012 the largest of the three chicks hatched that year was fitted with the transmitter that was originally used on "Harmony" in 2011.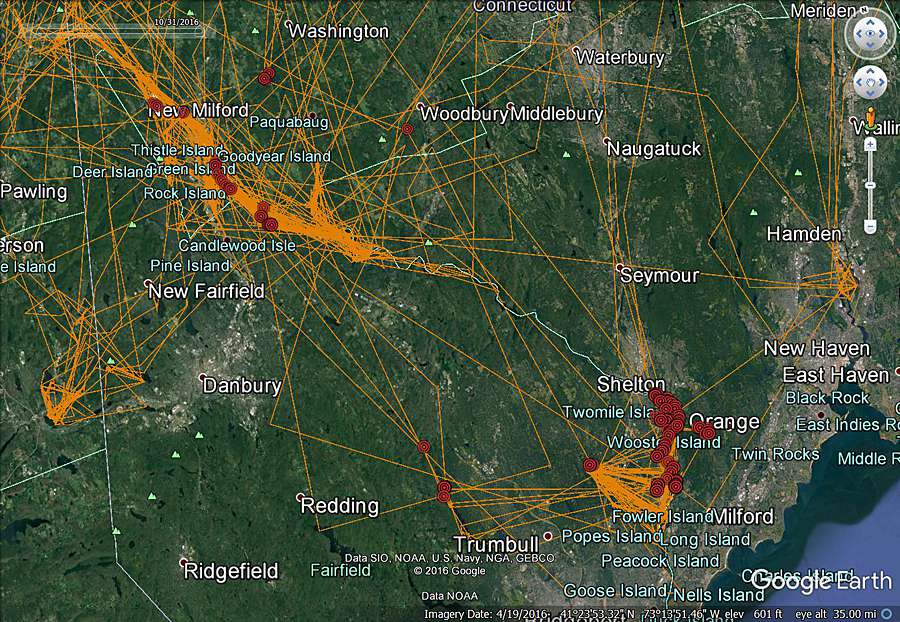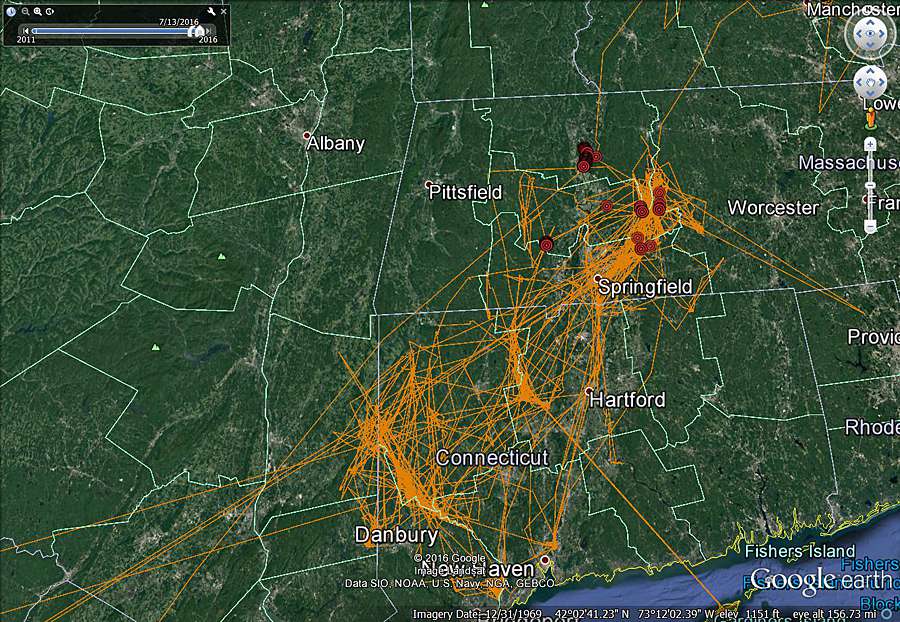 Travels in late February 2016