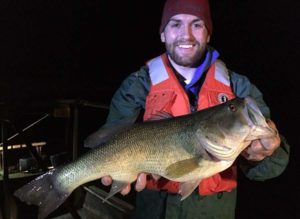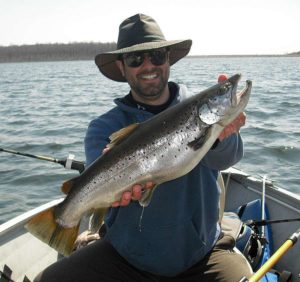 Merrill Creek Reservoir  – Bass Club and Fishing Tournament Rules
All fishing tournaments must register in advance.
To coordinate scheduling of fishing tournaments, please have the group's coordinator contact Merrill Creek Environmental Specialist at jparke@merrillcreek.com with the requested  date of the event.
 All boats taking part in group outings/fishing tournaments at Merrill Creek Reservoir will access the boat ramp on a first come, first served basis. No preference will be given over other boaters.
Boaters are not to arrive before 7:30am. Parking is prohibited along Merrill Creek Road prior to the gate opening by order of Harmony Township Ordinance 0:17-11. Please plan your arrival accordingly.
All vessels shall move at a NO WAKE speed.
Information on fishing and boating regulations specific to Merrill Creek Reservoir as well as a contour map of the reservoir are available here as well as at the Visitor's Center and the Boat Ramp.
Below is the current schedule for tournaments/group outings this year so far. Other dates still available. Call MCR to schedule.
Merrill Creek Reservoir 2023 Fishing Tournament / Group Fishing Outing Schedule
Sunday April 30, 2023 – Hawghunters of Allentown Fishing Club
Saturday May 13, 2023 – Mid Jersey Kayak Bass Fishing Club
Saturday May 20, 2023 – Kayak Anglers of Eastern PA
Sunday May 21, 2023 – Delaware River Bass Masters
Saturday May 27, 2023 – Slaynation Bass Club
Saturday June 3, 2023 – The Arc w/ MCCSA (Shore Fishing)
Sunday June 11, 2023 – Slaynation Bass Club
Saturday June 17, 2023 – Topwater Bassers
Saturday June 24, 2023 – ABA Club
Sunday June 25, 2023 – Blue Mountain Bass Masters
Saturday July 1, 2023 – Topwater Bassers
Saturday July 15, 2023 – Byram Bassers
Sunday July 16, 2023 – East Coast Bass Anglers
Saturday July 29, 2023 – Raritan Valley Bass Masters
Sunday July 30, 2023 – Lincoln Park Bass Addicts
Sunday August 20, 2023 -C.A.S.T.
Sunday August 27, 2023 – Warren County Bass Club
Saturday September 2, 2023, – Swimming River Bassmasters
Sunday September 3, 2023 – Big Bass Club
Sunday October 1, 2023 – Big Bass Club
Saturday October 14, 2023 – ABA Club
Saturday October 28, 2023 – East Coast Bass Anglers
Sunday October 29, 2023 – NJKBFC Bass Club